Jio Phone Next is produced in Google and Reliance jio partnership and is being called world's most economical smartphone. Reliance jio's new smartphone jio phone next has been announced price and availability. Jio phone next sale will be on the day of diwali, while its pre – booking has started. Jio phone next created in partnership of Google and Reliance Jio and is being called world's most affordable smartphone. Take jio phone next the company claims no other phone exists in Indian market in this phone collision.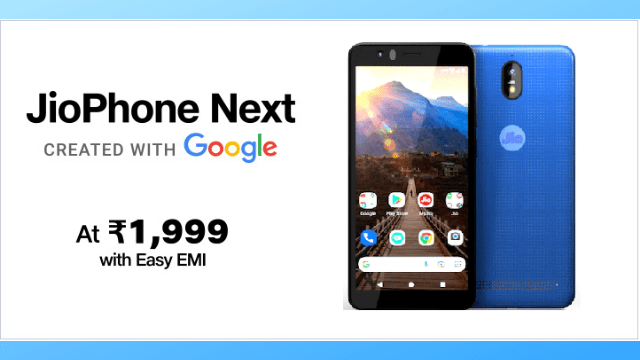 Price and Availability of Jio Phone Next
Jio Phone Next of cost Rs. 6,499 is retained, though you can buy this phone on a downpayment of Rs. 1,999. Remaining amount can be paid in easy installments of 18 or 24 months. The easiest installment is worth Rs. 300 for 24 months. In this installment only you will get a total of 5 GB of data every month and 100 minutes of calling. As per convenience, you will be able to make any recharge after the minute is over. In addition, there are several installment plans which receive daily data and unlimited calling.
Specification of Jio Phone Next
The jio phone next contains HD plus display of 5.45 inches on which gorilla is the protection of glass 3. The phone is Qualcomm QM 215 processor which is a quad core processor. In addition, jio's phone offers up to 32 GB of storage with 2 GB of RAM, which can be extended up to 512 GB with the memory card. The phone will get the triple card slot in which there will be for two SIM cards and one for memory card.
Camera and Battery of Jio Phone Next
The jio phone next has a rear camera of 13 MP and 8 MP camera in the front for selfies. Google lens is supported with cameras and Snapchat filters are available. Jio's this phone has provided 3500 mAh battery which takes 36 hours of backup claiming. The phone has removable battery, which means you can remove it. You can get a wi-fi, bluetooth, hotspot, and headphone for connectivity. The micro USB port will get for charging.
What are the benefits of using two SIM cards in a Jio phone Next?
The Jio phone next is to get Dual-SIM support. It is mandatory to have a SIM jio. If you do not insert the SIM card from Jio, then the phone will not be able to use you. There is no obligation on the SIM position, which means you can install the SIM of jio in the first or second slot, though one of the problems is that you will only need to use the SIM for the Internet. The other SIM will be used only for calling.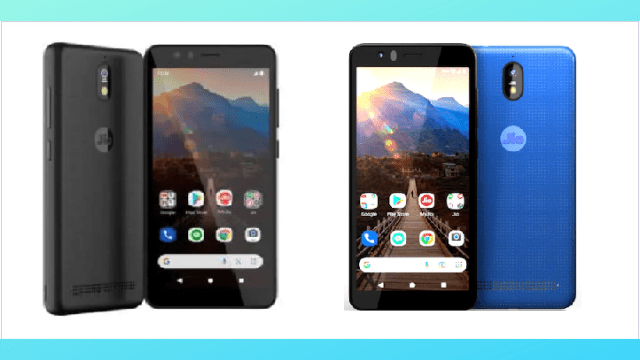 Jio's this smartphone you will be able to purchase from any Jio Mart Retailer. Also, you can purchase the phone from the jio website. Pre-booking of the phone went live on the jio website.